Your weekend just got a whole lot better…
Yesterday, Chunkz (@chunkz) revealed some MEGA news over on his Instagram. Missed it?! We've got you covered.
Chunkz has officially joined the JD fam!! Joining the likes of Chloe Burrows and AJ, he's the latest JD ambassador on the block and we're so hyped for what's to come.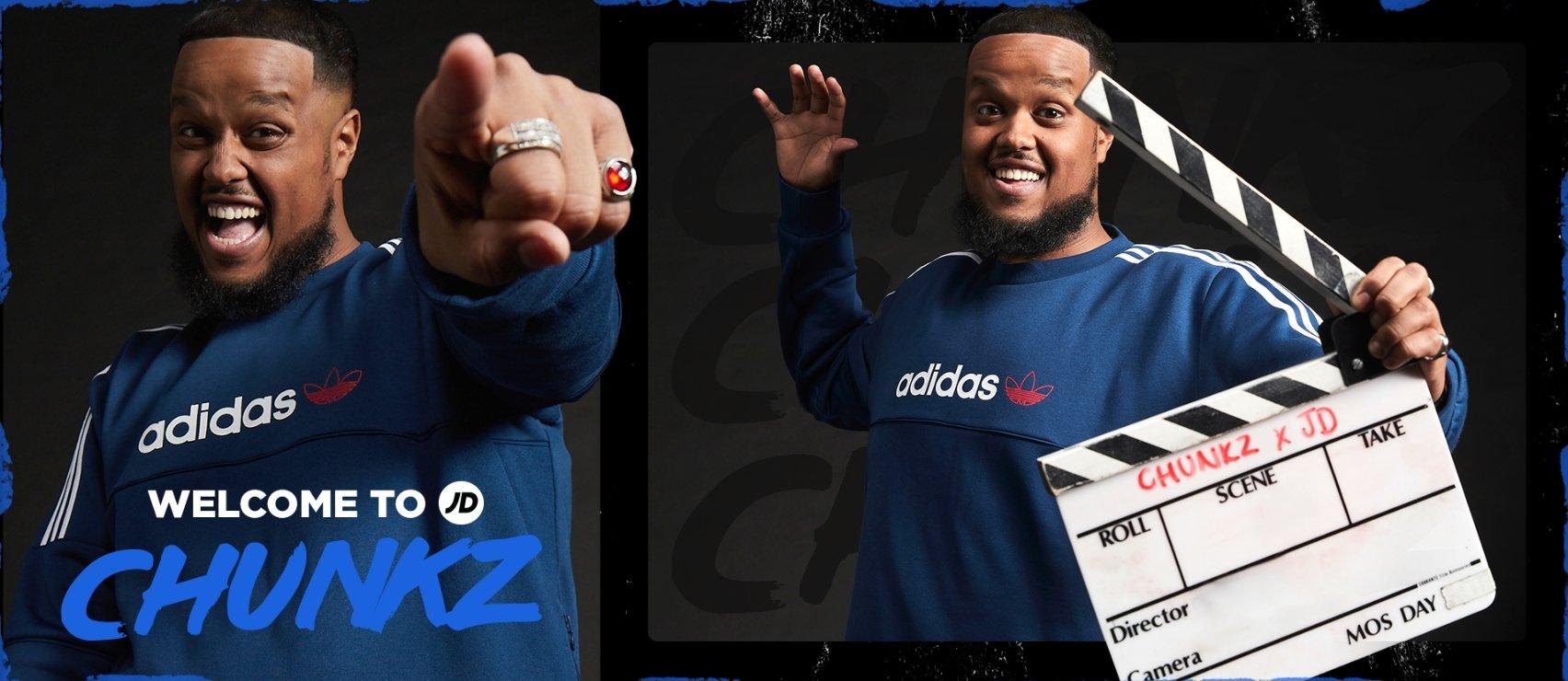 Meet Chunkz
Hailing from North West London, viral King, Chunkz has been making waves on YouTube since 2015 when he started out posting videos with Sharky (@ohnosharky).
He's blown up since he started creating content, racking up millions followers posting videos of pranks, rap battles, vlogs and more. He's also 1/5 of the YouTube group Beta Squad, alongside JD regular AJ Shabeel (@ajshabeel) and his other mates.
Chunkz has over 2 million followers on YouTube, with stacks of followers across all of his other channels too. From Soccer Air appearances to banter on TikTok, he brings good vibes and loads of laughs to whatever he does.
Comin' Up…
With all-new YouTube series', plus a special ep of 'In the Duffle Bag' and LOADS more in the pipeline, the Chunkz x JD partnership is gonna' be massive!Watch this space, stay locked in to @jdsportsie and make sure you're subscribed to our YouTube channel for all the latest news and updates with our guy, Chunkz!
Next Article
NEWS | October 19, 2022
Undisputed World Champion: Katie Taylor v Amanda Serrano