IT'S OFFICIAL! We've got BIG news…there's a new JD ambassador on the block! That's right, we've linked up with Love Island's Chloe Burrows (@chloeburrows) and she's the first ever face of JD Women!
You'll all know Chloe from this year's Love Island line-up. She's funny, infectious and all about the positive vibes! Not stopping there, this gal knows her stuff when it comes to the latest trends and what to be seen in. From chill day looks to the latest trainers that she's obsessin' over, she's the ultimate go-to for style inspo.
Comin' Up…
We hung out with Chloe at this year's Parklife, as well as fight night for AJ vs Usyk – so we're super excited to officially join forces with her!
We've got stacks of exciting things with Chloe heading your way. She's gonna' bring her fun-loving energy to all things JD Women! You can expect to see her as the face of Pink Soda Sport's upcoming collections, as well as takin' over TikTok and presenting brand new YouTube series' and unmissable podcast episodes – plus loads more!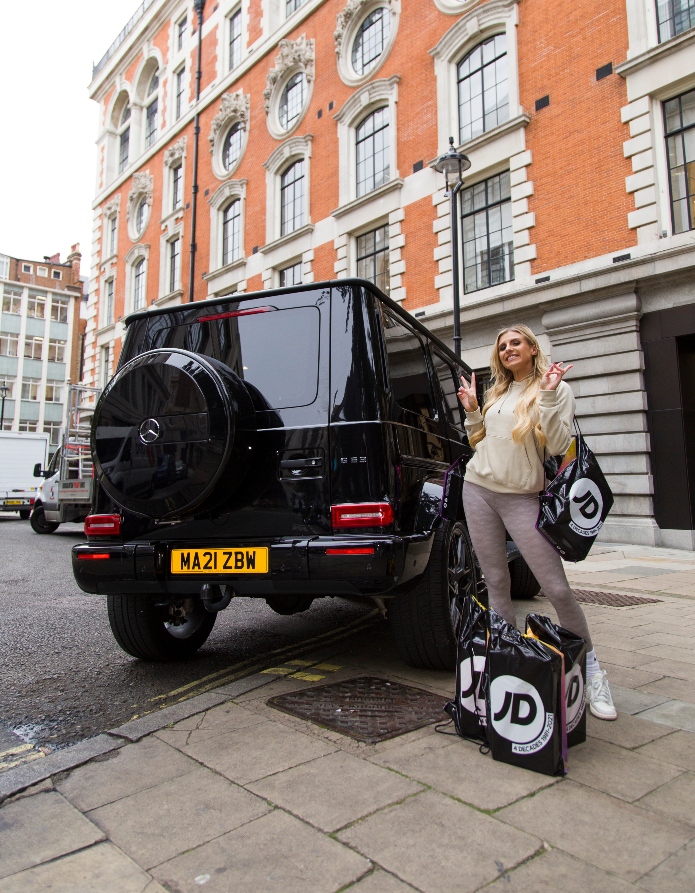 Throwback to Summer
Chloe first hit your screens as the first bombshell entrance in this year's Love Island, finishing as a runner-up in a couple with Toby.
Fast forward to September and Chloe joined us for a mega weekend at Parklife Festival in Manchester. She nailed a festival-ready look dressed in all things Juicy Couture, and joined us at the Crep Protect stand where she showed us her skills on the decks and in shoe Jenga.
Following Parklife, Chloe came to AJ vs Usyk! We picked her up in London, visited the all-new Anthony Joshua mural and then headed to the Tottenham Hotspur Stadium for fight night! While the result wasn't what we were hoping for, we had a top level night with food and drinks in the box.
Want to keep up with the latest? Stay locked into the blog and make sure you're following us @jdsportsie where we'll be bringing all the latest content from our gal, Chloe.
Next Article
NEWS | October 19, 2022
JD x Pokémon GO: Exclusive Nike Heat!