It's that time of the year again! The festive SZN is here and the JD Christmas TV ad has officially hit your screens.
Didn't catch it? We've got you covered. Right here, we're letting you watch the ad as well as giving you the inside scoop on the biggest names that feature. Check it out ⬇️⬇️
JD Street
The Christmas ad transports you to the ultimate JD Street; a high street transformed in true JD style.
This season, some of the biggest names in music, sport and more are ditching their day jobs and taking their career in a whole new direction…they're pursuing new jobs on the JD street! As well as the staple JD store, you'll see a range of shops from grocery stores, to dog groomers.
Over at Jama and Dapaah – King of Trims, Michael Dapaah is onto hotter things! He's linked up with Maya Jama and with a little help from his assistant Tobi Brown, he's showing us his mad dog grooming skills. Get the a behind the scenes look at what's going down here!
Just up the road at Jerk and Dumplings – King of Wings, you'll catch Aitch and Shaybo running the best food joint on the street. They've given up their music careers to follow their one true passion; chicken.
You'll also find the likes of Ms Banks and Little Simz hittin' up Jammy Donuts, Central Cee and Russ Millions picking up mince pies at Juicy and Delicious – plus loads more familiar faces like KSI, Jay1 and Young T and Bugsey. You don't wanna' miss it! Tune into the ad and shop each of their looks here.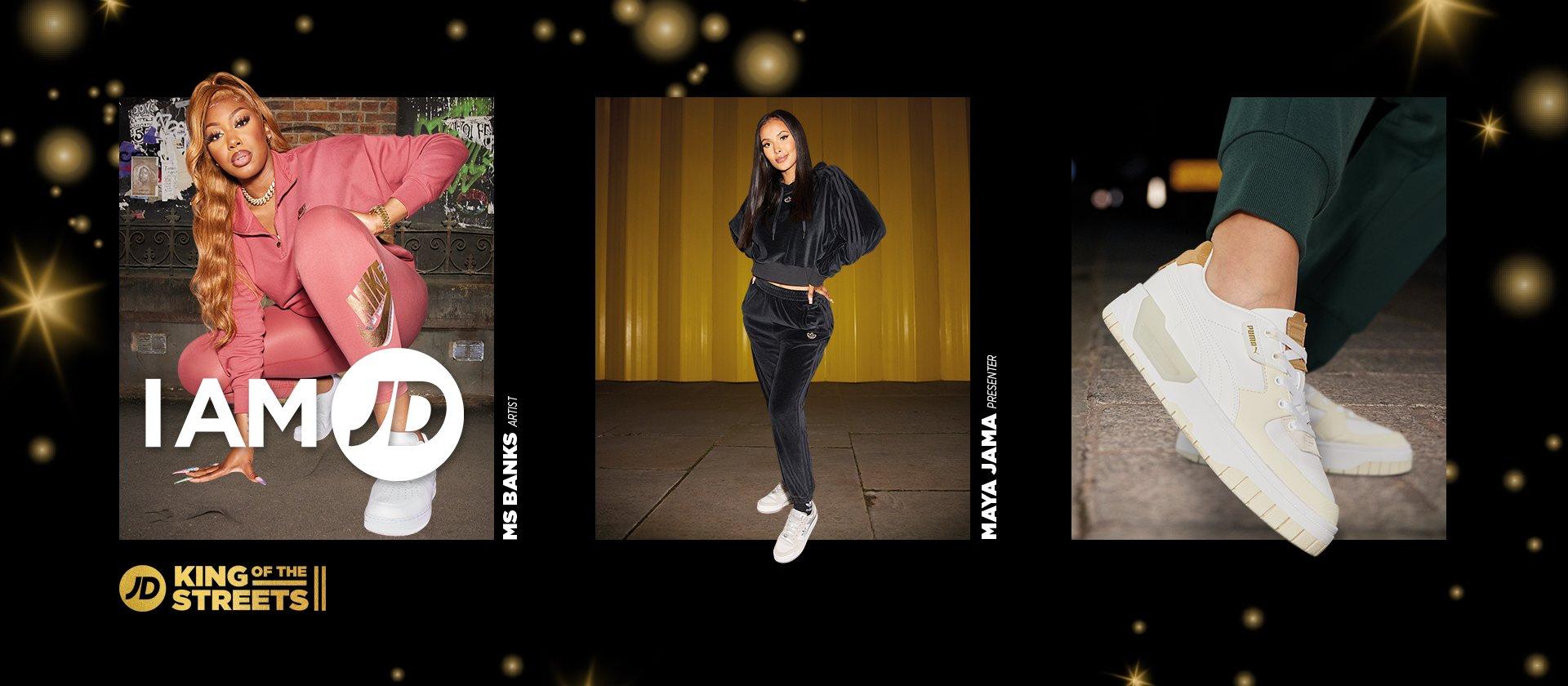 Next Article
NEWS | October 19, 2022
Our Biggest Black Friday Ever!!