With the release of Joyride trainers, Nike are letting you experience their latest cushioning technology. Changing the game when it comes to running, the Joyride Run Flyknit and Joyride CC runners are equipped with Joyride tech!
Givin' you a cushioned and responsive ride that's personalised to you and how you run, Joyride tech is unlike anything we've ever seen before. Using foam beads embedded within the midsole, which are visible at the heel and underfoot, they provide impact protection, lightweight energy-return and unbeatable cushioning.
But how exactly does the latest tech from the Swoosh work? To fill you in, we're gonna give you all deets on how Joyride technology is used to maximise your running performance.
(news.nike.com)
How Does It Work?
The technology consists of thousands of tiny TPE beads that are placed in zonally-tuned pods, which let the foam beads expand in all directions.
The benefit of this is that no matter how your feet hit the ground when you're running, the thousands of beads compress and then expand in a way that's ultra-specific to the contours of your feet – giving you the most personalised ride imaginable.
Using a dynamic footbed, the beads respond to the length of your feet, while high impact areas are padded with additional beads to keep the comfort levels high.
Coming in 4 separate pods across the midsole, the heel pod is packed with the most beads for higher impact protection and energy return, while the forefoot pod comes with less beads in order to allow for smooth forward movement.
(news.nike.com)
How Was it Made?
Like all Nike technologies, e.g. Air, Flyknit etc., Joyride tech was created after years of trial and development.
In order to get the perfect amount of compression and expansion that the TPE beads could give, Nike trialled over 150 different materials before finding the blend that gave the desired performance underfoot.
The engineered pods were created due to the TPE beads moving around too much within the midsole and becoming uncomfortable.
By using the pods and zonal tuning, Nike were able to find the optimum balance that allowed the beads to spread evenly during every stride, while providing maximum support to runners.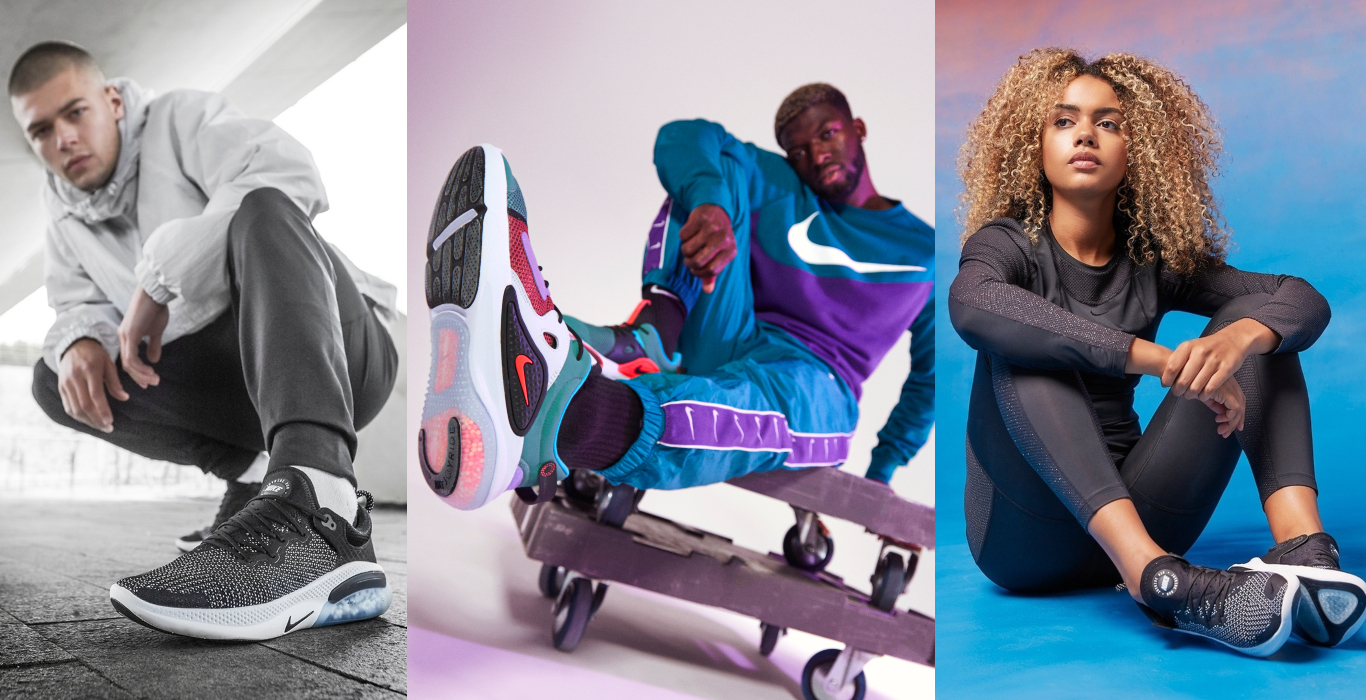 Go To The Next Level
If you wanna experience Joyride technology for yourself, now you can! Check out the latest Joyride Run Flyknit and Joyride CC colourways for both men and women here.
Guaranteed boost your performance and take your runs to the next level 
Next Article
STYLE | March 26, 2020
THE LATEST LEVI'S LOOKBOOK